If you're planning a wedding, we understand that it can be stressful. You want everything to be perfect on this special day, and having the best transportation options is an important part of making your entire wedding experience amazing. That's why we offer wedding transportation rentals in Fort Wayne Indiana for all sizes and types of weddings. We have a wide variety of different vehicles available for you to choose from so that you can find the one that works best for your needs!
Wedding Transportation Party Bus & Limo Service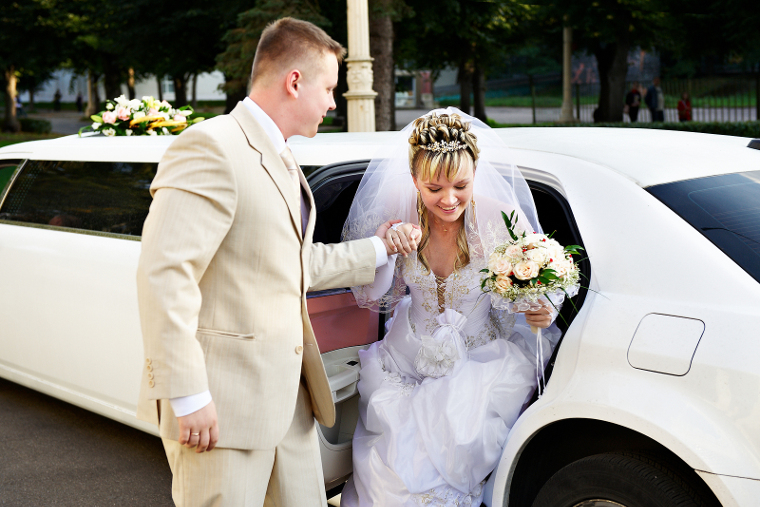 Make Rental Reservation | Check PricingLimos, Party Buses, Shuttles
Our agency offers different wedding party bus coaches in Fort Wayne. When you are arranging a wedding, transportation is a key factor. There would be wedding guests to cater to. Wedding guests need to be picked up from the airport and other areas and transported to the wedding venue. Many wish to get their own ride when they are in town for a wedding. Our wedding party bus suits all these requirements. It is easy to get party bus rental quotes from us and get a booking done. We have different kinds of luxury limo coaches for these purposes. There are rental limos that can be ideal for weddings as well.
Wedding transportation party buses & limo rentals near me

View Party Buses NowParty Buses & Limos
It is best that you book our wedding coaches and limos through our party bus rental Fort Wayne in advance. You might need bulk bookings as well. Simply place a call at our agency and let us know your travel requirement. We will help you find the right coach as per your requirement and budget.
Avail of our wedding bus transportation coaches which come as complete packages. There are other kinds of coaches that work well for diverse group travel requirements. We offer motor coaches, shuttle buses, passenger party buses and charter buses. These can seat passengers in varying numbers, from 14 to 50. For larger groups book one or more coaches through our agency and enjoy attractive discounts.
There is an extensive range of limos and premier cars for hire through our limo service Fort Wayne. Select a premier limo for your bride like a Cadillac Escalade or choose from Hummer Limos. There are different car models for hire as well, such as Chrysler 300, Mercedes-Benz, BMW or Lexus, and Ford Excursion.
Our limos or shuttle buses are ideal for small to medium groups. If you are looking to accommodate people up to 14, these rides are ideal.
View Limousines NowLimos & Party Buses
Wedding transportation party bus and limo service prices
You might be wondering what prices we charge for the different party buses and limos for hire. There are attractive packages offered on different standard travel requirements of customers. We offer discounts on wedding party bus packages and similar other packages. The rates, in general, depend on several factors. The party bus coaches you wish to hire or the hours of booking will determine the final rate. We also offer party amenities at extra cost. A number of people traveling also determines the price of a party bus or limo rental.
Things to do

View Party Buses NowParty Buses & Limos
There are several places to check out in and around Fort Wayne:
Children's Zoo; it is a fun place to visit with kids and family.
Parkview Field; it is a baseball field and home for Tin Caps team.
Fort Wayne Museum of Art; here are galleries that showcase American art.
Visit these places and others with our party bus rentals. We also offer customized tour packages on our premier bus rentals for trips.
Wedding Transportation Rentals in Fort Wayne Indiana
For your wedding transportation rentals in Fort Wayne Indiana, you can rent a bus for your wedding or party shuttle services. A luxury bus rental is the way to go if you want to make sure that everyone has a great time on their way to the ceremony. There are many different options available when it comes to what kind of bus you can rent. You can choose from an open air tour bus or a school bus style limousine. If you have extra money at your disposal then why not rent out one of our luxury buses? You won't regret it! The best part about these types of vehicles is that they come equipped with everything that anyone could possibly need on their way there: music systems, bar fridges (for drinks), televisions, etc..
Why Choose Party Bus Fort Wayne Indiana?
When you're planning a wedding, transportation is likely not your top priority. You have so many other things to worry about, like the venue, food, and decor. But if you want to avoid last-minute stress and ensure that all of your guests get where they need to go on time and in style—and are ready for pictures!—choosing a reliable transportation service is paramount. We have everything from limos to party buses available for rent in Fort Wayne Indiana area, so no matter what kind of vehicle you need for your big day, we'll help make it happen. We know how much work goes into planning a wedding (or any event), and we're here to support you every step of the way. Our goal isn't just getting people from one place to another: it's making sure everyone has an amazing experience along the way!
Affordable Pricing on Wedding Bus Rentals
The cost of a wedding bus rental depends on: The size of your group. For example, if you are renting for two people and a driver, the price is going to be very different than if you were renting for a large group of guests. How long you need the vehicle for. Some buses are available for immediate pickup and drop off, while others require one or more days' notice before picking up. What type of bus you choose (such as luxury limousines).
Transportation Just For You
For your best wedding transportation experience, make sure you have the right vehicle for your group. When renting a vehicle, it's important to ask about the number of people that can fit in the vehicle and if there is storage space for all of your wedding supplies. If you have a lot of luggage or other items, be sure to rent a larger vehicle so that everyone can store their belongings during the trip.
Travel Across All Distances
Our wedding transportation rentals can travel to most destinations in the continental United States. We can also travel to most countries worldwide and to most locations in the world. Our professional drivers will help your guests get there safely and on time, so you can relax and enjoy every minute of your special day!
What Are Wedding Party Buses?
Wedding party buses are a fantastic option for brides and grooms who want to transport their guests from the ceremony to the reception. They usually hold up to 50 people, and you can call ahead to reserve one for your wedding. These vehicles are typically rented by the hour, although some companies also offer round-trip service (for an additional fee). Most wedding party buses have TVs, wifi access and reclining seats that make them perfect for long trips!
How Getting Limo Service Will Make Your Wedding Night Great
If you're looking for a way to get around your wedding night, and you don't have a limousine service in Fort Wayne Indiana, then we highly recommend that you take a look at party bus rentals. Party buses are the best option when it comes to transportation because they can accommodate just about anything and everything that needs to be transported. This means that no matter what size your group is or what kind of things need to be moved back and forth between two locations (like the ceremony and reception), party bus drivers will take care of it all! Here are some reasons why getting the right kind of transportation is so important: Space – The number one reason why people should use these services is because they have plenty of space inside them. Whether it's enough room for everyone who needs transportation or not depends on how many people are attending your wedding; however if there's any doubt about whether or not this might happen then consider renting out a larger vehicle instead as well! Luggage – You'll also probably want somebody else driving around afterwards so if at all possible make sure there's enough room for personal items like suitcases too! This way everybody can pack their bags before heading off into the sunset together after spending hours partying hardy throughout both days together with friends old/new alike!
Travel Between Ceremony & Reception
Transportation, either from ceremony to reception or from the hotel to the ceremony, is one of the most important parts of your wedding day. Getting married can be an emotional and exciting time for a couple and their family and friends, so it is important that you have reliable transportation that will get you from place to place safely. There are many types of transportation options available for weddings depending on how much money you want to spend and how many people need transportation. The first option available for weddings is limousines. These can be expensive but are also luxurious vehicles in which couples can ride together as well as with their parents or bridal parties. A cheaper option would be renting a party bus because these usually hold more people than traditional limousines do (about 8-10 passengers) but they cost less than hiring multiple cars separately would cost because they have all been combined into one vehicle that travels together instead of having each car going its own way separately (this makes traffic jams easier on everyone involved).
Pre-Wedding Event Private Buses
Wedding transportation has always been a top priority for brides and grooms. They want to arrive at their wedding ceremony in style, and what better way to do that than with a private wedding bus? A private wedding bus rental is the ultimate way for you and your party to arrive at your destination in comfort, style, and luxury. A pre-wedding event private bus rental is also an exceptional option when planning a bachelor or bachelorette party! Whether you're celebrating in Las Vegas or going on an epic road trip through Colorado, our chauffeurs will be there when you need them—and they'll make sure you get where you need to go safely so that everyone stays happy all night long!
Which Wedding Bus Rental Is Right For My Group?
Choose the right size wedding bus for your group. For example, if you have 25 people in your bridal party and you're bringing along an additional 10 guests, we recommend a 21 passenger party bus. This will provide enough space for everyone to comfortably get on and off the bus during the trip to and from the venue—a very important factor when choosing a transportation option! If your wedding party is smaller (more like 15), consider renting a limousine instead of a large coach style vehicle—it'll be easier to handle parking at hotels or venues where limos are permitted.
Our Fleet of Limousines and Party Buses
There are so many options to choose from when it comes to wedding transportation rentals in Fort Wayne Indiana. For example, we have mini vans for your bridal party and other guests, as well as sedans if you're looking for something more intimate or want to keep your guest list small. You can also rent a mini bus if you plan on having a large group of people joining you on your wedding day. We even have charter buses available that include a bar stocked with drinks and snacks! We can customize these vehicles to fit whatever theme or style will best suit your special day. Our limousines come equipped with champagne glasses and even flat screen televisions!
Our Pricing and Rates Explained
We always offer competitive pricing for our vehicles, and we work hard to keep our rates as low as possible. Our pricing structure is transparent, so you'll know exactly how much your rental will be before you make a reservation. We have different prices for different vehicles—for example, a sedan costs more than an SUV—and we encourage you to contact us with any questions about the cost of renting one of our rides. Our staff members are happy to answer any questions about our rental rates; please feel free to give us a call or e-mail if you need some help understanding them! We also accept all major credit cards as payment options at our company, including American Express®, Discover®, MasterCard® and Visa® (as well as debit cards). If you don't have any cash on hand but do have that fancy new smartphone of yours, don't worry!